Australia education consultants in Delhi
There is Nothing Like Australia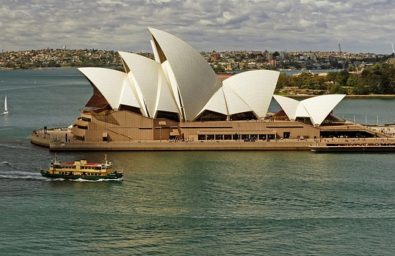 Study in Australia under SVF. Students want to take admissions in Australian universities and colleges. Australia provides post study work visa for their bachelors and master degree holders. Australia have top ranking universities in Melbourne. Most of student wants to study is Australian top colleges and universities currently Australia is the 3rd most popular place to study for international students after USA and UK, but on comparing, Living expenses and tuition costs are considerably lower.
Safe learning environment.
Multicultural society.
Relatively warm climate
Standard of living & cost is viable
Part time job opportunities are available
IELTS and PTE scores are acceptable
World class qualification
Diploma/Advance Dip cost arround 6000 AUD to 12000 AUD Per year, Bacherlor Degree arround 15000 AUD to 35000 AUD Per year and Master Degree arround 20000 AUD to 35000 AUD per year
During Study Students can work 40 hours per fortnight when the course is in session and 40 hrs/week during scheduled course breaks. Chances of getting Permanent Residence
Post Study Work Visa of 2 years for the students who complete at least Masters or Bachelors degree in Australia.
This allowed the workers to be involved in the job instead of feeling like they had been made redundant by technology.
Documents Required for Student Visa
Education Certificates ( 10th, 12th, Graduation)
Passport Copy
IELTS or PTE Score Card
Experience Certificate ( if Gap)
SOP
Resume
Bank Balance 3 month old
Parents 3 year ITR
Sponsor documents
Universities & Colleges in Australia
Australian Catholic University [ACU]
Australian National University [ANU]
Bond University [Bond]
Central Queensland University [CQU]
Charles Darwin University [CDU]
Charles Sturt University [CSU]
Curtin University [CURTIN]
Deakin University [Deakin]
Edith Cowan University [ECU]
Federation University [FEDUNI]
Flinders University [FLINDERS]
Griffith University [GRIFFITH]
James Cook University [JCU]
La Trobe University [LATROBE]
University of Queensland [UQ]
University of South Australia [UniSA]
University of Southern Queensland [USQ]
University of Sydney [SYDNEY]
University of Tasmania [UTAS]
University of Technology Sydney [UTS]
University of the Sunshine Coast [USC]
Murdoch University [MURDOCH]
Queensland University of Technology [QUT]
RMIT University [RMIT]
Southern Cross University [SCU]
Swinburne University of Technology [SWINBURNE]
Torrens University [TORRENS]
University of Adelaide [ADELAIDE]
University of Canberra [CANBERRA]
University of Melbourne [MELBOURNE]
University of New England [UNE]
University of New South Wales [UNSW]
University of Newcastle [NEWCASTLE]
University of Notre Dame [UNDA]
Monash University [MONASH]
University of Western Australia [UWA]
University of Wollongong [UOW]
Victoria University [VU]
Western Sydney University [UWS]
Australian Technical and Management College