Canada education consultants in Delhi
Come to Canada !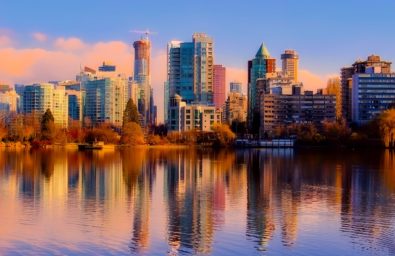 Canada in is a land of Immigrants. You can Study in Canadian Colleges and Universities which are world class ranking in Worldwide. These Colleges and Universities under SDS and Non SDS streams for Indian Students. Students from different countries can work while studying in Canadian universities and government public funded colleges and private DLI providers . Student can get 3 year stay back option after graduating from Canada DLI Providers which is leading to permanent residency.
Affordable Education.
Multicultural Society.
Healthy and Safe Communities.
Government Funded colleges.
Possibility of paid Internships while studying.
Post Study Work Visa and good Job opportunities after completion of studies.
Possibility of Permanent Residency.
Diploma and Advance Diploma cost around 12000 CAD to 15000 CAD Per Year, Bacherlor Degree cost is 18000 CAD to 20000 CAD Per Year and Master Degree cost is around 25000 CAD to 35000 CAD Per Year
Students are eligible to work on or off campus from day one.
Study permits will automatically authorize the holder to work on/off-campus for upto 20 hours per week during the academic session and full time(i.e.40hours per week) during scheduled breaks With out the need to apply for a separate work permit.
The Post Study Work Visa provides no restrictions on the type of employment and no requirement for a job offer.
1 year Study –1 year extension
2 years Study –upto 3 years extension
Documents Required for Student Visa
Education Certificates ( 10th, 12th, Graduation)
Passport Copy
IELTS or PTE Score Card
SOP
Resume
Guarantee Investment Certificate
one year tuition fees payment
Universities & Colleges in Canada
Seneca College
Humber College
Centennial College
Sheridan College
George Brown College
Ntec (Concordia Institute)
Georgian College
Langara College
Mohawk College
Durham College
Northen College
Confederation College
St. Lawrence College
St. Clair College
Fleming College
Algonquin College
Lambton College
Conestoga College
Cambrian College
Red river College
GrantMacewan University
Northen Alberta Institute of Technology
Bow Valley College
Medicine Hat College
Parkland College
Saskatchewan Institute of Applied Science & Technology
Douglas College
Vancouver Island University
Vancouver Community College
Camosun College
Northen Lights College
North island College
College of New Caledonia
Selkirk College
College of the Rockies
New York Institute of Technology (NYIT)
Thomson River University
Cape Breton University
University of Manitoba
Fairleigh Dickinson University
Capilano University
Columbia College
Kwantlen Polytechnic University
Loyalist College of Applied Arts & Technology
Marine Institute Of Memorial University
Niagara College
Okanagan College
University of the fraser Velley