Germany education consultants in Delhi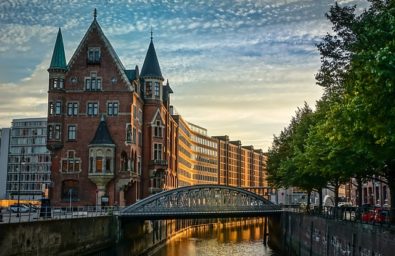 Study in Germany Which has the one of the biggest exporter of Machinery, vehicles, Chemical and household things. Student can work while studying in Germany. Germany provide 18 month stay back option after study.
• Free Education or Low cost of tuition Fees
• Courses taught in German & English
• Part time job available
• IELTS Required
• European Union Visa for Germany
• High Quality Education providers.
• Scholarships Available
• Good Job Opportunity.
Bachelor Degree cost around 500 Euro to 10000 Euro Per year and Master Degree around 500 Euro to 10000 Euro per year
During Study Students is allowed to work 120 Full day or 240 half day
1.5 year post study work visa will be allowed to graduates and leading to PR after 4 year work in Germany
Documents Required for Admission
Education Certificates ( 10th, 12th, Graduation)
Passport Copy
IELTS or PTE Score Card
Experience Certificate ( if Gap)
SOP
2 LOR
Resume
Skype ID
Documents Required for Student Visa
• Complete visa application form.
• Valid Passport.
• Three colour photographs (35-45 mm) of the applicant with white background .
• The student needs to submit academic documents along with the visa application.
• Offer letter of the Institution duly signed and stamped by an authorized person of the Institution.
• Money in Blocked Account 8640 Euro
• IELTS Score Card/ GRE Score Card
• German Language Certificate
• Prearranged accommodation proof.
• Airplane ticket booking.
• Travel Medical Insurance
• Documents indicating that the student possesses sufficient means of subsistence both for the duration of the intended stay and for the return to your country of origin or residence.
• Income tax return acknowledgment or in case of student his/ her sponsor's for the last two assessment years.
Please Note:- Applicants are requested to prepare 2 sets of the above mentioned documents along with their photocopies. Additional documents may have to be presented, if required. There would be a brief interview of the student by an officer at the consulate o Assess the genuineness of the student
Universities & Colleges in Germany
Hochschule Bremen –International Graduate Center ‐Bremen
GISMA Business School ‐Hanover
International Academy of Students ‐Schwerin
Accadis Hochschule Bad Homburg (AHBH) ‐Homburg
New European College GmBH –Munich
Cologne Business School –Cologne
International School of Management ‐University of Applied Sciences ‐Dortmund
Eurasia Institute for International Education (EIIE) –Berlin
EU Business School –Munich
Schiller International University, SIU ‐Heidelberg
Halmstad University, Halmstad, Sweden and Hochschule Ostwestfalen ‐Lippe, Germany