Study in Singapore Without IELTS
Passion Made Possible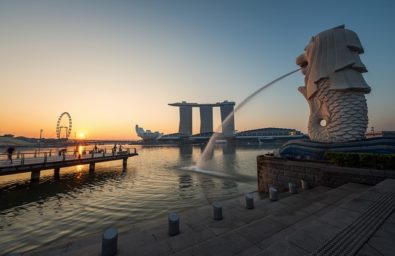 Singapore is a Cleanest and safe city with very low crime rate. Singapore is hub of business. Opportunities for tourism, Logistics and Information technology sector.
Best Education
Student can study Without IELTS
Most popular courses available
Refused cases from other countries acceptable
Courses with paid Internship is also available
Student can take credit transfer to UK, USA, AUS, CAN & NZ
World Class Qualification.
Large areas of Specialization.
Flexible programs.
Diploma cost is around 6000 SGD to 12000 SGD, Bacherlor Degree cost around 14000 SGD to 26000 SGD Per year and Master Degree cost would be 22000 SGD to 44000 SGD per year
Legal part time work is not allowed in Private Colleges.
Documents Required for Student Visa
Education Certificates ( 10th, 12th, Graduation)
Passport Copy
DOB certificate or Affidavit
Experience Certificate ( if Gap)
Bank Balance one day old
Universities & Colleges in Singapore
ACADEMIES AUSTRALASIA COLLEGE
AIR TRANSPORT TRAINING COLLEGE
BIRMINGHAM ACADEMY
BMC INTERNATIONAL COLLEGE
BRITISH COUNCIL (SINGAPORE)
CANADIAN EDUCATION COLLEGE
CHATSWORTH INTERNATIONAL SCHOOL
FIRST MEDIA DESIGN SCHOOL
FUREN INTERNATIONAL SCHOOL
FZD SCHOOL OF DESIGN
GLOBAL INDIAN INTERNATIONAL SCHOOL
INLINGUA SCHOOL OF LANGUAGES
KAPLAN LEARNING INSTITUTE
JAMES COOK AUSTRALIA INSTITUTE OF HIGHER LEARNING
ERC Institute
Coleman College
East asia institute of management
FTMS Global Academy
London School Of Business and finance Singapore
Boston Business School
OSAC Internatinal College
STEI Institue
MDIS
PSB Academy
SP Jain College